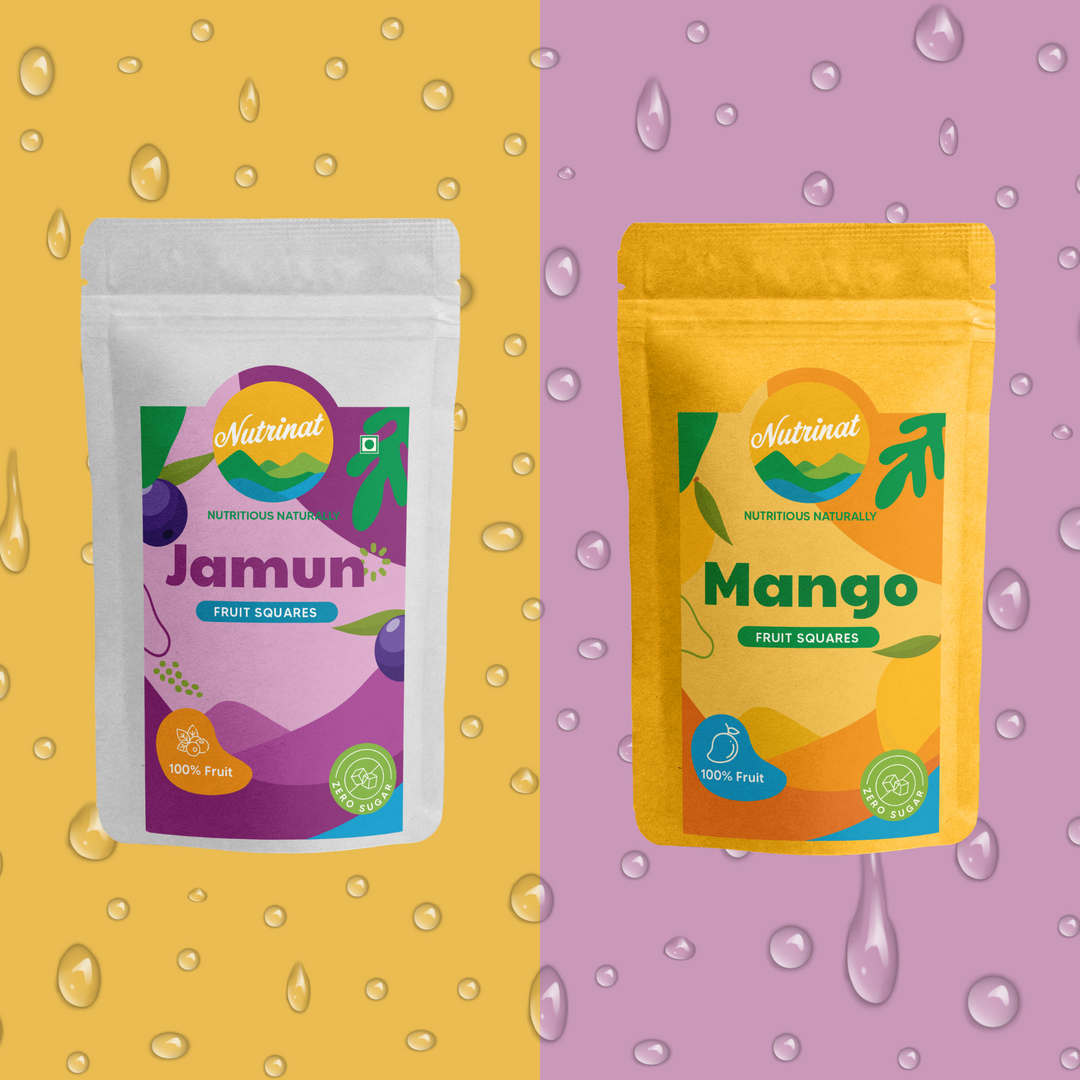 Fruitylicious Combo
Fruitylicious Combo
Regular price
Rs. 820.00
Rs. 820.00
Sale price
Rs. 749.00
Rs. 749.00
Save Rs. 71
Made from Natural Ingredients
Introducing the delectable 'Fruitylicious Combo' pack, featuring Mango FruitSquares and Jamun FruitSquares.
Crafted with care, these fruit shots are made from 100% fruit pulp, ensuring a natural and authentic taste. Indulge in the pure essence of luscious mangoes and succulent jamuns, with no added sugar, artificial flavors, or colors.
Experience the true flavors of these beloved fruits, carefully preserved to provide a refreshing and guilt-free snacking experience. Each shot is bursting with the rich flavors and nutrients of real fruit, delivering a delightful and wholesome treat.
Enjoy the pure taste of Mango and Jamun while getting the nostalgic feeling of biting into a ripe fruit straight from the tree. Savor the goodness of nature with FrootSquares Combo, the perfect choice for fruit lovers seeking a convenient and delicious on-the-go snack.

Ingredients: 100% Pure Jamun Pulp, 100% Pure Mango Pulp, Class II Preservatives

Net Weight: 2 Packs of Jamun 100gm, 2 Packs of Mango FruitSquares 100gm

Individual Orders shall be shipped within 1 to 2 days of the order being placed.
Bulk orders shall be processed within 5-7 days of the order being placed.